50+ Years of Exceptional Service
There are plenty of competent builders out there that offer competitive pricing, but no one exceeds your expectations like Halfacre Construction. Our St. Petersburg commercial construction team sets the industry standards for workmanship, professionalism, and efficiency. Each member of our team undergoes extensive, continual training and is backed by a reputation for honesty and follow-through. We are driven by our core values, which include integrity, expertise, financial stability, community, and longevity.
We have a history of repeat customers and successful projects because:
We have a generation of experience
We have the resources needed to bring your vision to life
We maximize every construction dollar spent
We maintain close relationships with architects and subcontractors
At Halfacre Construction, our internal processes are proven effective by the countless successful jobs we have completed over the last five decades. Thanks to our reputation, expertise, and resources, there is truly no job too big or too small for our team to take on.
Halfacre Construction gets your project done on time and within budget. Call (941) 907-9099 to bring your vision to life.

We Have the Answers
To Your Questions!
How long has Halfacre been in business?

Halfacre has been incorporated since 1970 and has solid footing in the marketplace as a General Contractor.

Does Halfacre work with Non-profit groups?

Yes. Halfacre takes great pride in being an integral part of our community. Our policy is to not charge for pre-construction work in a design build environment. We can assist with your initial design, value engineer, help you determine your cost of construction and help select all your engineering and architectural services.

Does Halfacre do small projects?

Yes, Halfacre will do small projects with the same commitment as large projects. Call us to let us know what you are looking for and how we can help you.

What markets and what type of buildings do you build?

We operate in many market segments constructing multiple types of buildings. As a well established GC, we are capable of building retail, office, industrial, cold storage, churches, and build out. We offer a variety of building types including CMU, concrete tiltwall, conventional steel construction, pre-fabricated steel buildings and insulated concrete form construction.

Do you have any LEED certified staff?

Yes. Halfacre has LEED (Leadership in Energy and Environmental Design) certified personnel available to assist in the process of understanding what can be incorporated into your project to become aligned with U.S. Green Building Council environmentally sensitive construction practices.

Do you accept any subcontractors?

Halfacre has always invited qualified new contractors to bid on work. Go to our subcontractor section, download the forms and send them back to our office for review. You must have workman's compensation insurance to qualify.

Can we get plans to quote from?

We have a FTP site that most drawings can be viewed from. Call our office for a password to view them.

Does Halfacre design/build work?

Halfacre can work under many delivery systems. We prefer the design/build approach because in our view, it is the best way to provide exactly what the customer wants most cost effectively. Value engineering is best accomplished in the concept and design process so we can incorporate the right systems for the project. It is imperative to consider life cycle costs as part of any evaluation.

Does Halfacre build and lease back?

We currently maintain about 300,000 square feet of office, retail and industrial properties. Halfacre will be happy to assist you with your property space requirements.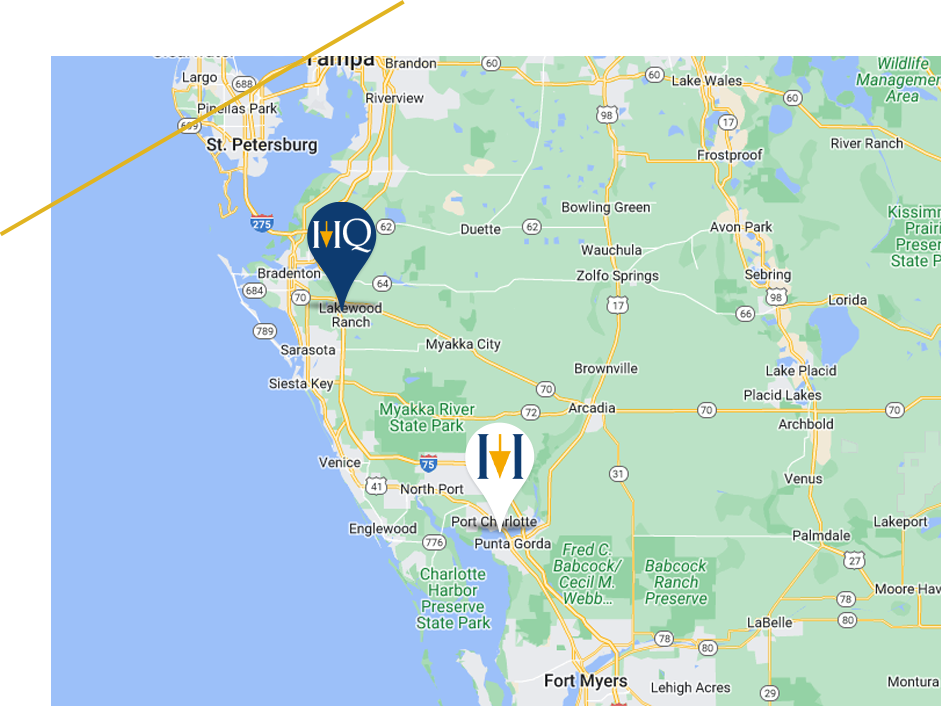 Build Green
Halfacre Construction offers its expertise as a green building provider with the resources available to build viable, effective alternatives to reduce energy consumption and preserve natural resources. Our staff includes U.S. Green Building Council (USGBC) certified professionals who have demonstrated proficiency in green building practices and who possess a thorough grasp of the LEED Green Building Rating System.
7015 Professional Pkwy
Sarasota, FL 34240


Contact Us!
For more information about our services, please fill out the following form and the proper representative will contact you as soon as possible.