On Time Projects, Within Budget, Supported By Integrity & Expertise
With a legacy of community behind us and Florida's future before us, we stand strong as a premier builder in southwest Florida since 1970.
Sarasota Commercial Construction Company
Also Serving Bradenton & Surrounding Areas
When choosing a commercial builder, look no further than Halfacre Construction. With a generation of customized solutions and excellent results, we have earned a reputation as the premier commercial construction company in Sarasota. Our experts deliver start-to-finish commercial construction services and never leave a single detail unchecked.
We are prepared to handle all aspects of your project, including but not limited to:
Acquiring permits
Establishing timelines and organizing schedules
Selecting trusted contractors or subcontractors
Implementing safety plans
Project completion
Managing vendors and contractors
Choosing the right construction method and materials
Securing construction tools and materials
Identifying ways to cut costs
Guiding project owners through the bidding process
Establishing a budget and negotiating pricing
Coordinating the design and build process
With 50+ years of experience, there truly is no job too complex for our team to take on. Turn to our Sarasota commercial construction company and trust that your project is in great hands.
Make sure your project is executed seamlessly by hiring Halfacre Construction. Call (941) 907-9099 to get started.

We Have the Answers
To Your Questions!
How long has Halfacre been in business?

Halfacre has been incorporated since 1970 and has solid footing in the marketplace as a General Contractor.

Does Halfacre work with Non-profit groups?

Yes. Halfacre takes great pride in being an integral part of our community. Our policy is to not charge for pre-construction work in a design build environment. We can assist with your initial design, value engineer, help you determine your cost of construction and help select all your engineering and architectural services.

Does Halfacre do small projects?

Yes, Halfacre will do small projects with the same commitment as large projects. Call us to let us know what you are looking for and how we can help you.

What markets and what type of buildings do you build?

We operate in many market segments constructing multiple types of buildings. As a well established GC, we are capable of building retail, office, industrial, cold storage, churches, and build out. We offer a variety of building types including CMU, concrete tiltwall, conventional steel construction, pre-fabricated steel buildings and insulated concrete form construction.

Do you have any LEED certified staff?

Yes. Halfacre has LEED (Leadership in Energy and Environmental Design) certified personnel available to assist in the process of understanding what can be incorporated into your project to become aligned with U.S. Green Building Council environmentally sensitive construction practices.

Do you accept any subcontractors?

Halfacre has always invited qualified new contractors to bid on work. Go to our subcontractor section, download the forms and send them back to our office for review. You must have workman's compensation insurance to qualify.

Can we get plans to quote from?

We have a FTP site that most drawings can be viewed from. Call our office for a password to view them.

Does Halfacre design/build work?

Halfacre can work under many delivery systems. We prefer the design/build approach because in our view, it is the best way to provide exactly what the customer wants most cost effectively. Value engineering is best accomplished in the concept and design process so we can incorporate the right systems for the project. It is imperative to consider life cycle costs as part of any evaluation.

Does Halfacre build and lease back?

We currently maintain about 300,000 square feet of office, retail and industrial properties. Halfacre will be happy to assist you with your property space requirements.

Project Portfolio
When our team first reviews your goals and analyzes your next project, we're already thinking of value engineering—or how to get the maximum value within the constraints of your budget, schedule, environmental concerns, and every other variable that comes into play.
View All
A Building Is Only as Strong as Its Foundation
We believe that a building is only as strong as its foundation and that is where Halfacre Construction towers above the competition. Since opening our doors in 1970, our team has remained committed to making a positive impact on our community. We are honored to be responsible for planning, designing, constructing, and renovating some of the most well-known properties in the state.
We have a long list of repeat customers that have come to trust our commercial construction experts above all others because:
We adhere closely to deadlines
We identify cost-saving solutions
We implement green building practices
We maximize every construction dollar spent
We value community, financial stability, integrity, expertise, and longevity
Halfacre Construction sets the industry standard in workmanship, efficiency, and client care. Put your trust in our team and rest assured we'll get the job done on time, within budget, and supported by integrity and expertise.
For the stellar service you expect, call our Sarasota commercial construction company at (941) 907-9099. We look forward to bringing your vision to life!

Safety

Our primary focus is the health and safety of all workers, which we promote through an extensive safety program and by hiring only qualified, trained staff members, subcontractors and OSHA regulations designed to create a safer job site.

Longevity

Since 1970, Halfacre Construction has been building southwest Florida's commercial and industrial markets. Nearly a third of our clients are repeat business and some clients have been with our reputation of several decades.

Community

Jack Cox and Halfacre Construction are tightly woven into the fabric that makes up the southwest Florida philanthropic community and are dedicated to donating both time and money to children's and educational charities to improve the quality of life in the region.

Financial Stability

With almost 40 years and nearly three generations of a successful commercial construction business behind us, we're confident that we'll still be here tomorrow. In spite of the changing climate of the construction industry, our business remains steady and strong.

Expertise

One measure of Halfacre Construction's expertise is the very landscape of southwest Florida which is scattered with construction projects built by Halfacre. Owner Jack Cox was raised in the business, learning the trades firsthand in the hot Florida sun.

Integrity

At Halfacre Construction, our reputation for honesty and follow-through is well known throughout the region. While the days of handshake agreements may be a thing of the past, the team at Halfacre works with those same old-fashioned values where a person's word meant something.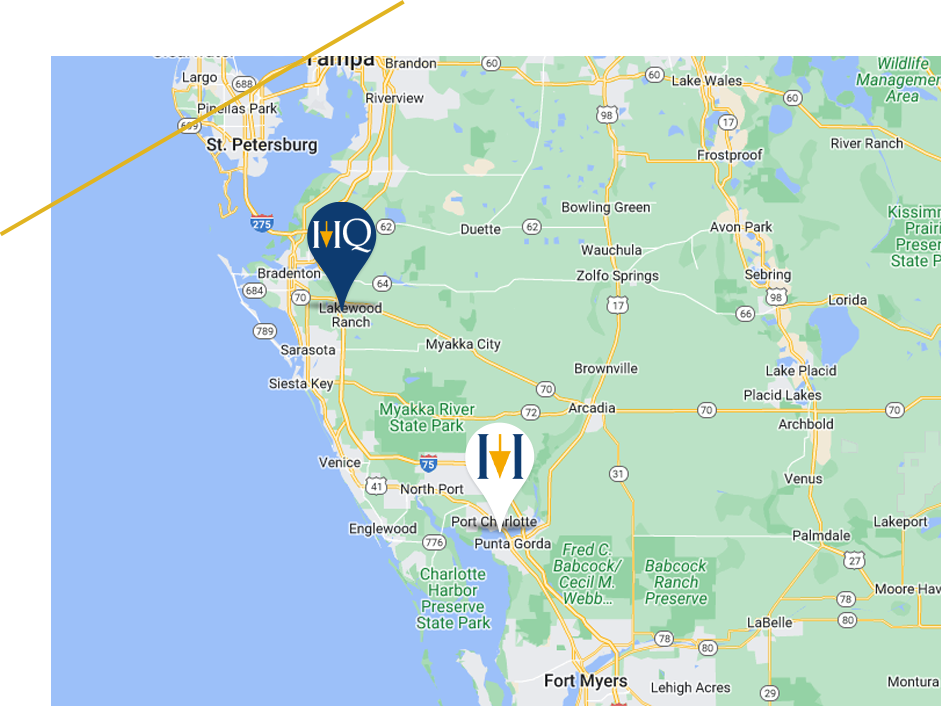 Build Green
Halfacre Construction offers its expertise as a green building provider with the resources available to build viable, effective alternatives to reduce energy consumption and preserve natural resources. Our staff includes U.S. Green Building Council (USGBC) certified professionals who have demonstrated proficiency in green building practices and who possess a thorough grasp of the LEED Green Building Rating System.

7015 Professional Pkwy
Sarasota, FL 34240

Contact Us!
For more information about our services, please fill out the following form and the proper representative will contact you as soon as possible.
There Is No Job Too Complex for Us to Take On
Halfacre Construction is backed by the financial stability and resources needed to complete your project correctly without compromising on quality. Each member of our team undergoes comprehensive, continual training and is up to date on the latest trends and advancements in the industry; this allows us to continue delivering cutting-edge service.
From demolition to renovation to construction, our team works with all types of commercial buildings such as:
Prefabricated steel buildings
Tilt-up concrete buildings
Concrete masonry units (CMU)
Conventional steel structures
Insulated concrete forms (ICF)
Portable classrooms
Refrigerated warehousing