Sarasota & Surrounding Areas Tenant Build-Out Services
Commercial Builder Serving Property Owners Throughout Sarasota, Bradenton, & Surrounding Areas
No one manages tenant build-out projects quite as well as Halfacre Construction. Backed by a generation of service and stellar results, our team is fully prepared to take on any project that comes our way, no matter the size or scope. We have decades of building and remodeling experience and can provide the assistance you need to complete your project on time and within budget. Our diligent construction management experts work with new office spaces, retail marketplaces, restaurants, and all other types of tenant buildings.
Our Sarasota tenant build-out services include:
Building brand-new offices, retail spaces, or other commercial buildings
Renovating the interior of an existing building
Executing the build-out of a commercial building
To see the successful execution of your tenant build-out project, call Halfacre Construction at (941) 907-9099.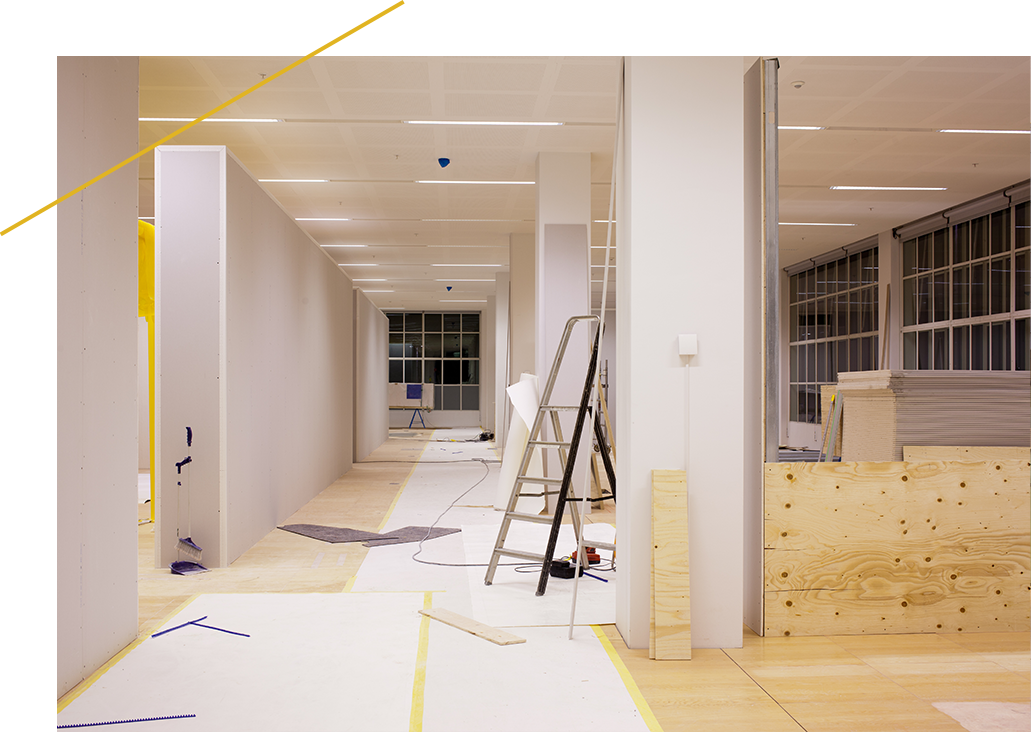 The Role of a Tenant Build-Out Project Manager
A construction manager is responsible for overseeing the planning, design, and construction of your tenant build-out project. They act as the project owner's representative from start to finish, ensuring each phase is completed on time and within budget.
Some of the many duties a project manager is responsible for include:
Establishing timelines
Creating a budget and negotiating pricing
Coordinating the design process
Guiding the owner through the bidding process
Selecting the most cost-effective, efficient construction method
Identifying cost-saving solutions
Negotiating a larger TI balance
Managing contractors and vendors directly
Hiring a reliable contractor
Managing the permit process
Halfacre Construction is here to make sure your tenant build-out service is completed successfully without ever compromising on quality.

Project Portfolio
When our team first reviews your goals and analyzes your next project, we're already thinking of value engineering—or how to get the maximum value within the constraints of your budget, schedule, environmental concerns, and every other variable that comes into play.
View All
Exceeding Expectations Since 1970
From demolition to final inspection, Halfacre Construction delivers unparalleled service and exceptional results. We often undertake tenant build-out projects that other contractors will not because we have the expertise and resources needed to execute them perfectly.
Choose Halfacre Construction because:
We are a certified Green Building Provider
We maintain close relationships with architects and subcontractors
We maximize your bottom line
We adhere to timelines and budgets
For professional tenant build-out services in Sarasota, call (941) 907-9099. We look forward to bringing your vision to life!

Contact Us
For more information about our services, please fill out the following form and the proper representative will contact you as soon as possible.